News
News
Spirit of Tradition SHOWDOWN!
Posted On:
May 19, 2022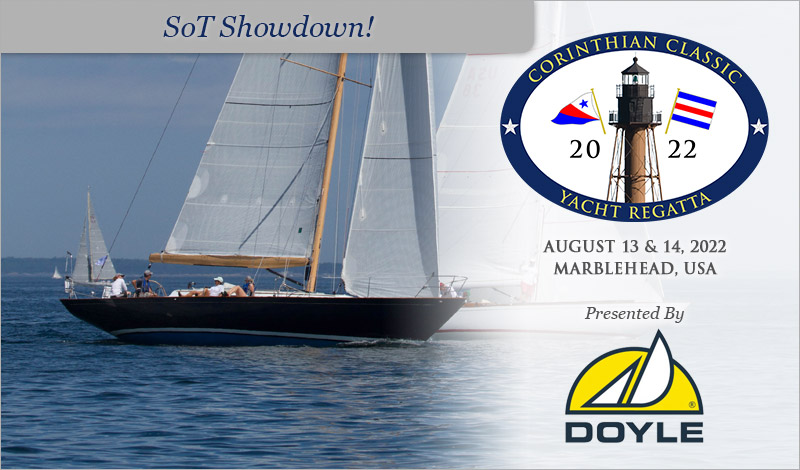 The Corinthian Classic Yacht Regatta - presented by Doyle Sailmakers - invites - urges - any and all Spirit of Tradition yachts to come to Marblehead to duke it out for SoT bragging rights. The summer's short. Make this THE showdown.
The CCYR event will be held August 13 & 14 at Marblehead, MA. This will be a great opportunity for SoT yachts to do what they were designed to do - sail fast and look dam good doin' it! Two days of racing, two nights of partying, and shots at the podium. What could be better?
A 2022 CRF Rating Certificate will be required for all boats and we will assist anyone without a rating to easily secure a certificate CRF site
Here are some highlights:
Complimentary moorings (assigned with registration)
The racing is done in "Pursuit" format – more fun than you think.
Marblehead and the CYC - an excellent venue!
This event has become a "must do" on the Classic Yacht Circuit. It's an event you don't want to skip. Start planning now. Instructions to enter can be found on our website at www.corinthianclassic.org.
The CCYR is a part of the Classic Yacht Challenge Series. Make sure you check out the schedule of regatta HERE!
Quick Links:
Notice of Race >
Online Registration >