News
News
Wooden Boat Rendezvous
Posted On:
June 2, 2022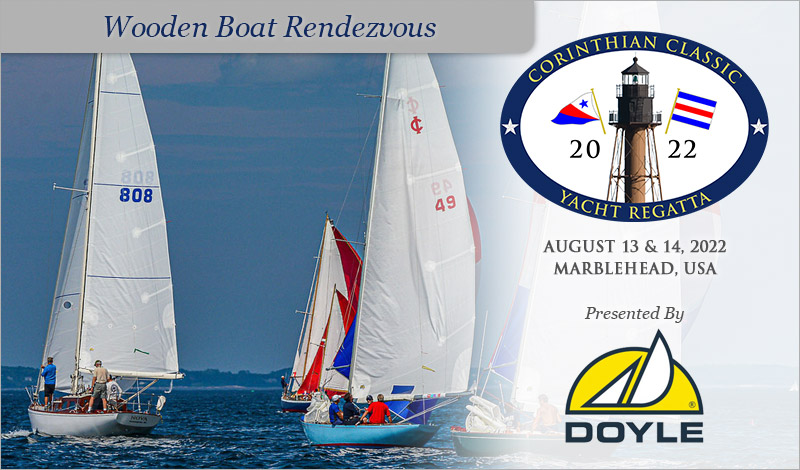 There are only a few occasions where you can find yourself on the same waters as your wooden brethren. And there's nothing like a good rendezvous to celebrate the beauty of wood and white sails. The season's short, create a memory for you, your crew, and yacht.
We encourage you to join us August 13 & 14 for the Corinthian Classic Yacht Regatta - presented by Doyle Sailmakers. You belong at this event!
This regatta is a 2 day blast!
A GREAT venue at the Corinthian Yacht Club.
Reasonable entry fee includes complimentary mooring
Spinnakers if you choose
The CCYR is part of the Classic Yacht Challenge Series
A 2022 CRF Rating Certificate will be required for all boats: CRF site
Plan on making the most of your summer by registering to be a part of the Corinthian Classic August 13 & 14.
For more information and to register, visit our website: www.corinthianclassic.org
Quick Links:
Notice of Race >
Online Registration >