News
News
Alerion Intergalactics!
Posted On:
June 9, 2022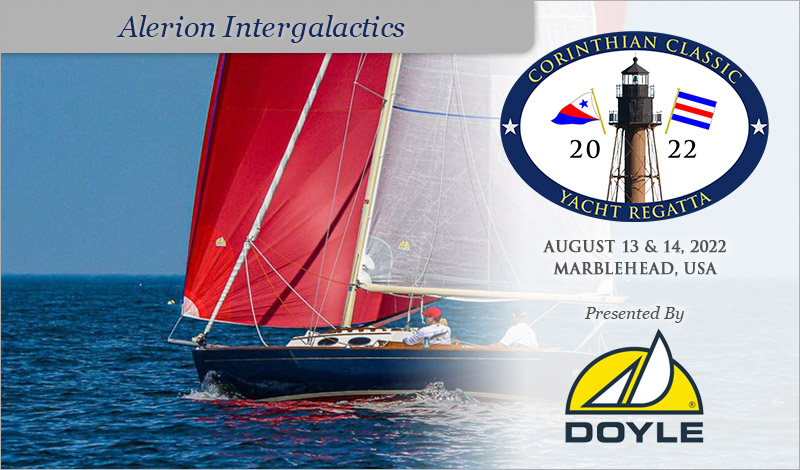 Some of the participants of the Corinthian Classic Yacht Regatta - presented by Doyle Sailmakers - tend to be more laid back about sailing this event. Not those who bring their Alerion Express 28's. Nope, they come like warriors and sail the heck out of their boats.
That's why we're inviting you to the 'CCYR Alerion Intergalactics' this August 13th and 14th.
The CCYR will award Trophies to the best performing AE 28's. Additionally, you'll also be eligible for hardware in the Spirit of Tradition (SoT) Division.
A 2022 CRF MK II rating certificate is required for entry. Please apply here: CRF site
The racing is done in 'Pursuit' format
Reasonable entry fee includes mooring (First Come, First Serve)
Spinnakers are allowed so make sure you have a CRF MK II spinnaker rating
A good regatta happens on and off the water and you can expect that the CCYR and the Corinthian Yacht Club will put on a good show. There will be a cocktail reception during registration Friday evening; cocktails, presentations, music on deck, and of course, more beverages and trophies after racing Sunday.
Instructions to enter can be found on our website at www.corinthianclassic.org.
Quick Links:
Notice of Race >
Online Registration >