News
News
Don't Miss the CCYR
Posted On:
July 7, 2022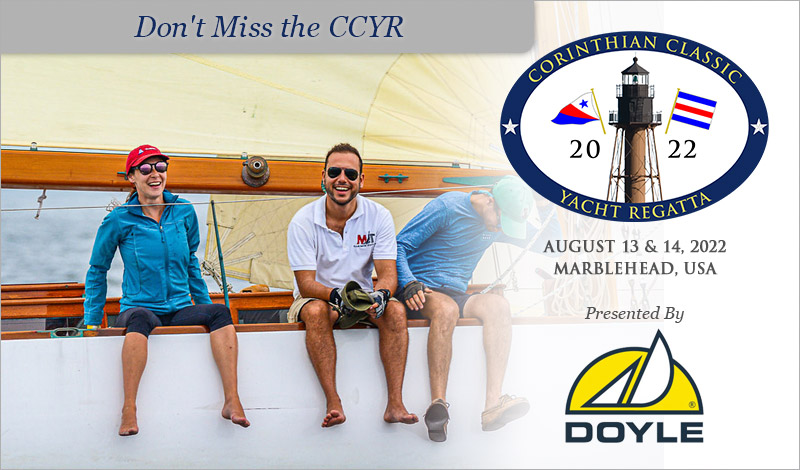 The time has come. There's just a few weeks left to register for the 2022 Corinthian Classic Yacht Regatta - presented by Doyle Sailmakers - August 13 & 14. Seriously, you don't want to miss this event.
As you may know, this regatta has become quite popular for it's low key sailing, fantabulous spectacle of classic yachts, complimentary moorings, a terrific skippers bag, and a heck of a party.
What a parade of yachting's finest. Are you sure you want to miss this? If you are receiving this communiqué you have a classic. Get out for this event and enjoy your boat.
The racing is done in 'Pursuit' format - unique, safe, fun.

Complimentary mooring for the event

Spinnaker or No Spinnaker. Your choice

A terrific venue
It's time to jump off the fence. This is the event you'll speak of for years to come, but you need to register now: www.corinthianclassic.org
A 2022 CRF Rating Certificate will be required for all boats.

Quick Links:
Notice of Race >
Online Registration >